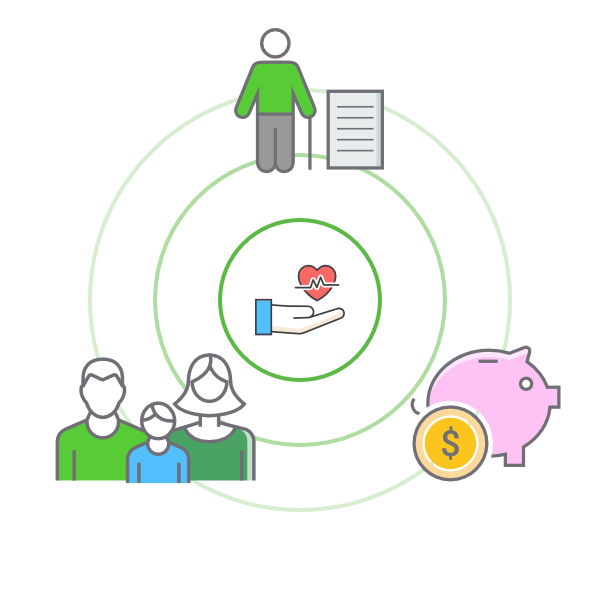 Insurance forms the pillar on which every household is build. Before starting our wealth creation process, insurance is a must in a way to protect the Individuals Wealth and Financial Stability.  A well planned insurance portfolio helps an Individuals Dependents to face life's challenges whenever they occur.
A basic Insurance portfolio for a family of two contains a Term Insurance Plan and a Heath Insurance Plan for the working Individual. Depending on the number people in the family and the Individual's risk exposures, a Structured Insurance Plan can be created.  We can help you built an Insurance Portfolio which comprises of the below :
1. Life Insurance
2. Health Insurance
3. Personal Accident Insurance
4. Critical Illness Insurance
5. Travel Insurance
Don't hesitate to contact us for any kind of information
Call us now to start your journey towards financial freedom!
Registered Address
102, Twinkle Apartments,
1st Floor, Opp. State Bank of India,
Vakola,
Santacruz East,
Mumbai-400055
Other solutions we can help you with