Financial Planning is the most Important but widely Ignored Activity every Household requires.
A Financial Plan is the link between your Financial Resources and your Life goals.
Financial Decisions such as buying a car, purchasing a flat, building a corpus for our kids education, investing for retirement requires careful assessment of our current income/expenses and saving plus investing for them without depleting our current standard of living.
A Financial Plan will help you analyse what you can achieve and build the necessary foundation required for achieving your life goals.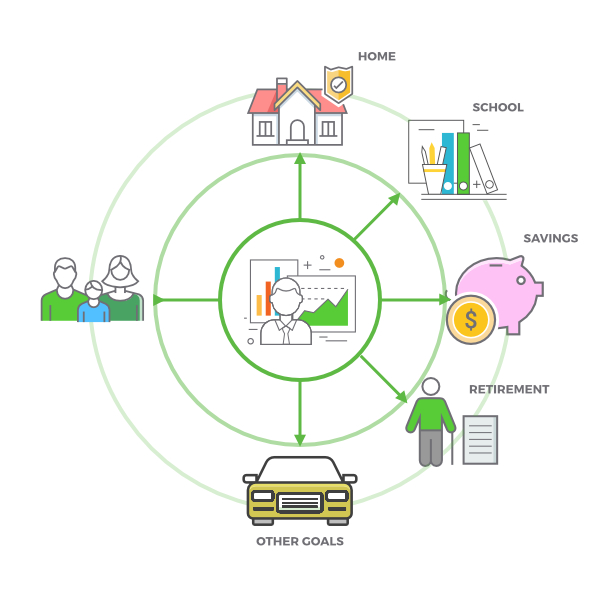 SI Financial Planning Process
Don't hesitate to contact us for any kind of information
Call us now to start your journey towards financial freedom!
Registered Address
102, Twinkle Apartments,
1st Floor, Opp. State Bank of India,
Vakola,
Santacruz East,
Mumbai-400055
Other solutions we can help you with